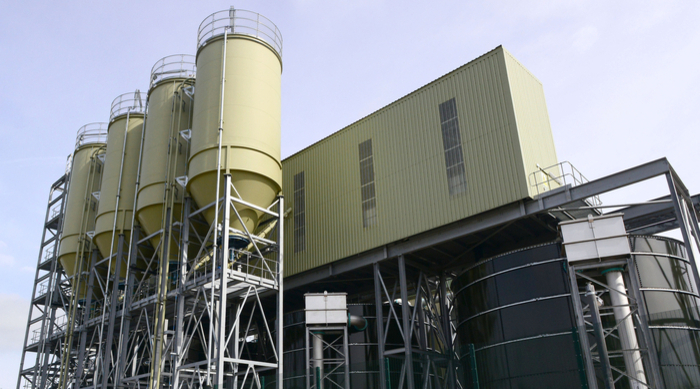 Due to our previous body of work with Portasilo Ltd we were asked to help them with commissioning of several water treatment plant across the UK.
The Limewater plant consists of four 135m3 storage silos, each to store approximately 65 tonnes of Hydrated Lime. The silos are suitable for bulk tanker filling and are fitted with reverse jet cleaned filter units for venting the conveying air.  A locally mounted Silo Fill Panel contains the controls and indications required for the delivery driver to fill each silo.
The silos are installed on load cells  which provide a continuous indication of silo contents, together with the facility for high and low level interlock set points.
Our work involved testing and setting up of weighing systems, conveyors, rotary valves, screw feeders and silo filtration.
We liaise closely with other teams and companies including the client to manage commissioning in a efficient a way as possible to bring the project in on schedule.